Haaai Haloo, Kembali lagi dengan Book Kaleidoscope. Kali ini, mba Fanda membebaskan tema kategori yang akan dibahas. Nah, aku pun memutuskan untuk memilih penulis penulis yang baru aku baca di tahun ini. Kategori ini juga terinspirasi dari blognya mba sulis di
kubikelromance
. Berikut daftarnya :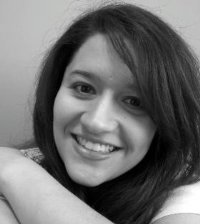 Agak sedikit terlambat sepertinya, baru membaca serial The Selection ini. Walaupun begitu, membaca bukunya terasa sangatlah menyenangkan. Jadi, boleh dong aku masukkan Kiera Cass di posisi ke 5!
Tahun ini, saya berkenalan dengan salah satu karya Alice Clayton, yaitu Wallbanger. God, I like that book! Hahahah. Saya suka ide ceritanya yang unik dan cara Alice bercerita begitu renyah ditambah dengan Simon-Caroline yang berhasil bikin ngakak.
Posisi ketiga ada Kasie West. Distance between Us sukses membuatku jatuh cinta. Walaupun aku sedikit kecewa karena endingnya terlalu cepet tapi gakpapa deh hihihi.
OMG. Saya sukaaa banget sama Anna & The French Kiss. Saya pun juga sudah menyelesaikan Isla & Happily Ever After. Nah, sekarang sedang menunggu buku selanjutnyaa. Pastiii saya bacaa! :D
Saya lebih dulu berkenalan dengan Colleen Hoover dengan membaca Maybe Someday. I love that book. Bagi saya, masterpiece Coollen ya itu Maybe Someday. Walaupun seri Hopeless dan Slammed sama bagusnya, tapi bagi saya, Maybe Someday lebih intens dan lebih emosional.
Yuk share Book Kaleidoscopemu di
linky
ini